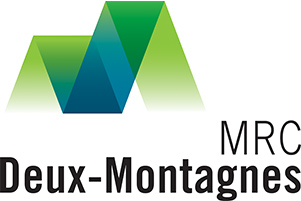 Living, working and studying in the Deux-Montagnes RCM.
Located in the Lower Laurentians region and more specifically in the northern ring of Montreal, the Deux-Montagnes RCM is home to nearly 105,000 people living in the municipalities of Saint-Eustache, Deux-Montagnes, Sainte-Marthe-sur-le-Lac, Saint-Joseph-du-Lac, Pointe-Calumet, Saint-Placide and Oka, including the Aboriginal territory of Kanesatake.
The RCM is a great place to raise a family and to work. It is known for its warm welcome, its urban and natural landscapes, its lakes, the diversity of its cultural and recreational activities, the richness of its history and heritage, the quality and abundance of its local products and the dynamism of its business community.
In addition, given the demographic evolution of its territory, the Deux-Montagnes RCM believes it is important to take cultural diversity into account in the development of its community. Its history has been shaped over the years by a diversity that defines its current identity and today, the RCM:
Believes that there is a place in its environment for everyone and for all;
Positively positions itself as a territory that welcomes newcomers, including an increasing number of immigrants;
Considers it is important to take into account cultural diversity in the dynamism and vitality of the community;
Wishes to promote the development of a welcoming, learning, supportive and entrepreneurial community;
Is committed to putting in place conditions contributing to the creation of opportunities for exchange and the development of collective projects;
Sees the importance of preserving the territory's heritage, history and collective memory;
Is convinced that an inclusive way of living together depends on the collaboration and involvement of elected officials, decision-makers, employers, stakeholders, newcomers and all citizens.
In 2018, the Deux-Montagnes RCM adopted a statement of principles on living together entitled "Une place pour tous dans la MRC de Deux-Montagnes", which comes from a collective process, the results of which reflect the community's desire to promote, in action, respect for the territory's identity, social and economic inclusion, openness to others and their differences, and mutual appreciation of each other's contributions and skills. To consult the statement of principles on living together: https://www.uneplacepourtous.ca/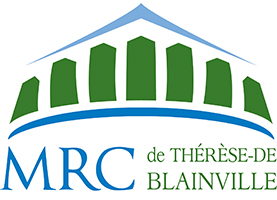 Life – work – study - invest
The Thérèse-De Blainville RCM is one of the constituent RCMs of the Montreal Metropolitan Community (MMC) and is also the gateway to the Laurentian region. Its population is close to 165,000 habitants spread over 211,707 km⊃2; and in seven cities: Blainville, Boisbriand, Bois-des-Filion, Lorraine, Rosemère, Sainte-Anne-des-Plaines and Sainte-Thérèse.
This territory offers the advantages of the attractiveness of both the metropolitan region and the Laurentians. In addition to the fact that the RCM is served by a commuter train line, three train stations and numerous bus routes, it is also bordered by three highways (A13, A15, A640 and very soon A19) and the Mille-Îles River. In fact, it's a great place to live and work!
Thanks to its municipalities and their local characteristics, the Thérèse-De Blainville RCM offers a diversity of landscapes and vocations that integrate and complement each other. While Sainte-Anne-des-Plaines's vocation is mainly agricultural, industrial activity is more present in Blainville, Boisbriand and Bois-des-Filion.
The cultural and institutional hub
In turn, Sainte-Thérèse is the cultural and institutional hub of the RCM. It is home to the RCM's main performance venues, the Théâtre du Collège Lionel-Groulx (811 seats) and the Cabaret BMO (202 seats), which host nearly one hundred artists every year, not to mention the Centre communautaire et culturel de Thérèse-De Blainville.
This municipality is also home to the Santa Teresa and Music 4 Cancer festivals, which grow in popularity every year. For theatre lovers, the Petit théâtre du Nord located in Boisbriand offers summer plays that are always very popular and can accommodate up to 186 people.
Rosemère stands out for its commercial vocation and its quality natural setting and is also home to the Salle Pierre-Legault (425 seats) which hosts renowned artists. While each of these cities offers a diversified residential complex, Lorraine is characterized by its essentially residential vocation.
The Mille-Îles River is one of the RCM's jewels where you can find the Garth Island ecological reserve. It is a great place to go hiking and canoeing. Also, the Domaine vert is a park where you can practice a wide range of outdoor activities. Not to mention the Route Verte which completes the Le P'tit Train du Nord trail and is a hub between the Laval, Mirabel and Deux-Montagnes cycling networks, as well as the Les Moulins d'En-Haut regional biking trail currently under construction, and the Seigneurie des Plaines trail which runs from Blainville to Terrebonne, passing through Sainte-Anne-des-Plaines.
Unsuspected diversity and richness
The RCM's territory also presents a built heritage with unsuspected diversity and richness. Monumental churches dominate the dynamic village centres of Sainte-Anne-des-Plaines and Sainte-Thérèse. Residential, agricultural and resort estates reflect the appeal of the picturesque Mille-Îles River. The ruins of a former military industrial village, at the origins of Blainville, are accessible through the Plan Bouchard woodland.
With its 5,267 businesses, the Thérèse-De Blainville RCM is the one with the most businesses in the Laurentians and offers many job opportunities. The construction, transportation, metal products and agri-food industries are best represented in this RCM. There are also more than one hundred agricultural farms, most of which are located in the municipality of Sainte-Anne-des-Plaines. With 41 foreign subsidiaries within its territory, it is home to international companies such as Paccar and Raufoss.
On the educational front, in addition to numerous elementary and high schools and prestigious private schools including the Montessori International School, Académie Sainte-Thérèse and the Sacré-Coeur day school, the RCM is home to Collège Lionel-Groulx, offering 68 programs, some of which are exclusive, to over 6,000 students. The Réseau de transport métropolitain – Laurentides sector provides public transportation by bus and cab to facilitate travelling for students, as well as all citizens. The RCM offers service via three stations (Rosemère, Sainte-Thérèse and Blainville) on the Saint-Jérôme commuter train line, easily linking the region to Montreal.
Sports enthusiasts will also find a few arenas available to the public, including the Centre d'excellence sportive, home of the Blainville-Boisbriand Armada. The Centre récréoaquatique de Blainville has become a reference for swimmers.

Located in the southwestern part of the Laurentian region, the Argenteuil RCM is divided into 9 local municipalities.
The southern part of the RCM is characterized by flat terrain and fertile soils, where the most urbanized areas, including the City of Lachute, are surrounded by agricultural land. As for the northern part of the RCM, made up of less fertile land, very wooded and with numerous lakes, forestry, recreation and tourism represent its main attractions. The Argenteuil RCM's mission is to ensure the economic, social and environmental prosperity of its territory. To achieve this, it plans, oversees and supervises the planning and sustainable development of its region. It does so along with local partners and in close collaboration with its constituent municipalities. Its goal is to improve the well-being of its current population and of future generations.
Living in Argenteuil means adopting a new rhythm of life! Feel more like a chat at a brewery or a hike on the trails? Or meet by the river or pedalling for miles? Do you want to check up on your latest order at the bakery or give your time to a good cause?
Buying your first home? Historic or new construction? Want to rent? Interested in investing in land? Looking for peace of mind or intergenerational living? We have the space for it all … and it's accessible! Whether you are coming from the big city, another region or another country.
Want to make a difference in your workplace? Enrich the teams in place and participate in the growth of your organization? We have employers who offer all of this … and who want to welcome you! In our teams, we complement each other, we learn and we grow!
Do you have hidden talents that need to be brought to light? Do you have aspirations to see your business projects come to life? Develop an interest, make it evolve and live from it? Attracted by the self-employed lifestyle? We have opportunities for all of these… Tell us about your project! Local people believe in local entrepreneurship.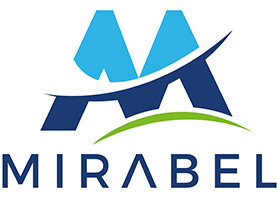 Mirabel, a great place to live
Located about 20 km north of Montreal, Mirabel is a city of more than 61,000 inhabitants and is one of the largest municipalities in Quebec. Covering nearly 486 square kilometres and strategically located near the major cities of Montreal and Laval, Mirabel has a unique identity, since 87% of its territory is covered by farmland, but it also has several urban centres that are easily accessible by major highways.
A young city celebrating its 50th anniversary, Mirabel is effervescent, welcoming and attentive to environmentally friendly alternatives, making it a place where you love to live!
A few numbers about Mirabel
9 golf courses
20 sugar shacks
Equestrian centres, snowmobile and all-terrain vehicle (ATV) trails, historical circuit
6 libraries
10 cultural centers
3 arenas
80 community, sports, cultural, recreational organizations, etc.
6 youth centers and 1 family center
2 regional parks: Bois-de-Belle-Rivière regional educational park and Domaine Vert Park
106 municipal parks and green spaces
160 kilometres of bicycle paths
Every year, the city hosts the Mirabel Christmas Market, which also includes the Salon des métiers d'art. Many works of art are displayed throughout the event to create a friendly and festive atmosphere. For more than 10 years, the city has organized the famous Vari-été events that showcase passionate and talented artists. Also, every year, the Mirabel fête l'érable du Québec event is held at the Bois-de-Belle-Rivière Regional Education Park. It offers not only a ton of activities for families, but also a maple museum, a sugar shack visit and exhibitors presenting their maple products.
With a large population of young families, Mirabel is committed to providing quality and accessible education and training facilities within its territory. Currently, there are 15 schools, including one high school. They are administered by the Mille-Îles and Rivière-du-Nord school service centers. In addition, there are 27 early learning and daycare centers. College and university institutions are also close to the city.
Mirabel is doing great, as evidenced by the housing construction statistics, with an added value of $588,745,708 and an increase of 1,076 housing units in 2021.
On top of that, a public transportation network serves the Laurentides sector and connects Saint-Jérôme to Laval through the Concorde metro station. There are also commuter trains that link Saint-Jérôme to Montreal. A door-to-door paratransit service is offered to people with reduced mobility.
From 2016 to 2017, the City of Mirabel recorded the strongest growth across Quebec of workers aged 25 to 64. This is an increase of 4.8% according to the Institut de la statistique du Québec (ISQ), which reviews all 104 regional county municipalities (RCMs) in Quebec. Mirabel is one of 17 RCMs with rates above 80% and has the second best economic vitality index among the 104 RCMs in Quebec.
The city of Mirabel is a major player in the international aerospace industry. The aerospace hub offers the possibility of 35 million square feet of available space. Mirabel is working hard to ensure that this potential is realized, as it provides significant economic benefits for Greater Montreal and all of Quebec. In Mirabel, one out of every three jobs is directly related to the aeronautics sector.
Mirabel's original agricultural vocation is still evident today. The region's rich geological past makes it one of the most fertile areas in Quebec.
The agricultural sector in Mirabel
350 farms
1,270 jobs
87% of the territory is zoned for agricultural purposes
Total market value of $843 million
Total annual income of $112 million
Average farm income per farm of $320,000